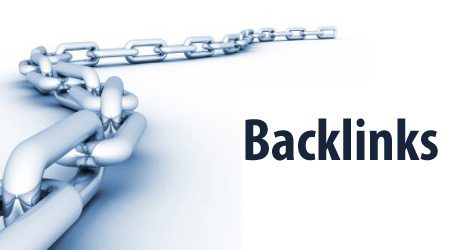 If you have a business website you will no doubt receive many emails from so-called SEO "experts" offering you a range of packages which will promote your website to page one of the major search engines (Google, Bing, etc) overnight. And if you're like me you will have decided long ago that 99.99999999% of these emails are complete and utter bullshit and deserve their place in your junk folder. I mention these junk emails because they all have one thing in common, they all offer to procure thousands of backlinks to your website for a ridiculously low cost.
So let's talk about links and backlinks.
The difference between a link and a backlink is a link is a random url usually found in an email. A backlink though is a url on a website which takes you to another website.
Question: Are backlinks important?
Answer:    Yes they are, but there's a catch!
Backlinks are a very efficient way of going from one website to another when researching a subject or shopping for goods and services. For example if you were searching for a voIP telephone system for your business and you landed on this page https://mybusinessmaps.com/products/business-telephone-voip-systems/ you would find a number of backlinks to the Cititel website which has a wealth of information on voIP and voIP telephone systems. In this case the Cititel website greatly benefits from the backlink for 2 main reasons:
The page with the backlink is all about voIP and business phone systems.
The landing page it is pointed at on the Cititel website is has voIP relevant content.
Given that an important factor of SEO is how much time a user spends on your website the fact that the above user may be looking for information / suppliers / prices / availability etc on voIP it stands to reason that they may well take the time to read the Cititel voIP page and perhaps even contact the business for a quote.
On the other hand if the very same backlink to the voIP page on the Cititel website was on an unrelated website (say http://www.suburbanskips.com ) then the chances of someone clicking on it would be remote at best. And IF they did click on it chances are they wouldn't find it relevant and they would quickly leave the Cititel website thus increasing their bounce rate and potentially harming the perceived importance of the Cititel site which could harm Cititel's overall SEO.
In summary it's true that backlinks ARE important but they MUST be relevant and they should ALWAYS be from a reputable website.