A "MUST HAVE" for any advertising / promotional campaign is a definitive means of measuring its effectiveness, better known as its ROI (return on investment). In the fast growing space of social media and the exponential growth of online consumers Social Media Monitoring is essential for any business investing time and money into social media marketing.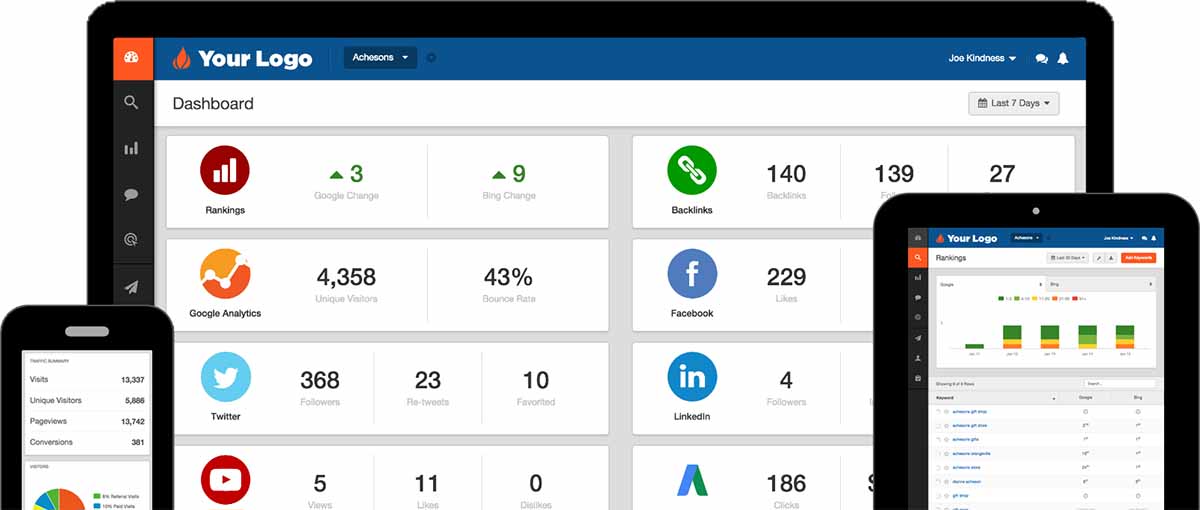 There are literally 100's of social media monitoring programs available today and with the exception of a very few the rest of them are cheap and very nasty. Not only does social media reporting have to be accurate, it should also be available 24/7 and even more importantly EASY TO READ.
The vast majority of social media reporting systems I have evaluated have one problem in common. They are for all intents and purposes a jungle of numbers and/or graphs which are hard to interpret and not in the slightest bit user friendly.
The ULTIMATE Social Media Monitoring & Reporting Tool (h2)
For just $88 per month No BS SEO Social Media Marketing gives you live 24/7 access to the most comprehensive cloud based social media and internet traffic monitoring system on the planet. We will set it up for your and give you a personal one on one tutorial on how to read and access the system whenever you want. Our monitoring system is FULLY SECURE and is accessible via PC, Safari, iPhone and Android. Other features include downloadable reports, geographical targeting, keyword and search term tracking on Google and Bing and much more. For more information just send us your details via the fully secure online form below.