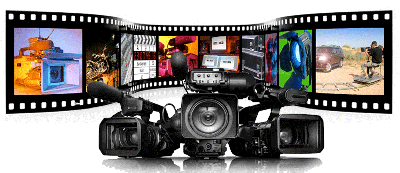 It's no secret that given the choice of reading or watching most people will choose to watch. So when it comes to promoting your business video production should be towards the top of your "must do" list. If it's not, you have to ask yourself why?
As a complete digital agency No BS SEO provides a range of essential online services to our clients ranging from SEO, CRM, Social Media Marketing and of course Website Design and Hosting.
Whilst we are EXPERTS at getting people to your website the onus is on you, the business owner, to convert as many visitors as possible from "lookers" to buyers!
To be successful in converting visitors to buyers there are 5 main elements you need to have:
A fast website
A secure website
An easy to navigate website
An uncomplicated description of your business/products/services
A clear call to action
Points 1, 2 and 3 are easily addressed by your web designer and hosting company but points 4 and 5 are all on you. Coincidentally points 4 and 5 are also the 2 points which more than anything else determine whether a visitor buys or leaves.
So it makes sense then that if you embed a promotional video on your website of say 30 or 60 seconds or even a series of short videos if you have multiple products or services, the chances of enhancing the attention of potential customers is much greater. Oh and don't worry about how to embed a video, we can show you how or even do it for you if you don't have the time.
The benchmark is simple. When you look at the most successful websites in the world they all have one thing in common; promotional videos.
As far as the cost of a promotional video is concerned it totally depends on what the video project entails. Fortunately we can give you a quote once we know what your requirements are. Simply contact us via the online form below and we will contact you with an obligation free video consultation.
Examples of our work: