Facebook, Twitter, Instagram, Google, Pinterest YouTube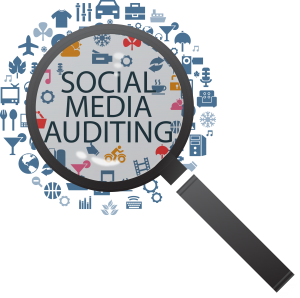 A common challenge for many businesses is understanding how their social media efforts are driving results for their business. It is often unclear exactly which social content is most effective at creating new business opportunities, generating revenue or accomplishing other important business goals.
One way that you can overcome these challenges is by undertaking a Social Media Audit and analysing how your social media efforts are performing. Collecting data to better understand your campaigns can help you identify what content is resonating with your audience, which social channels are most effective and how you should adjust your content moving forward.
The "Social Media Audit" we undertake would focus on or include such things as:
Post history and content review
Advertising review (boosted posts)
Use of call to actions
Quality of videos and images used
Quantity and variety of posts
Facebook, Twitter, Instagram, Google, Pinterest and YouTube page set up & content review (recommendations for changes)
Competitor analysis in terms of Social Media usage
Full report of recommendations across all platforms
Cost $1,950 (incl gst)
To discuss a Social Media Audit personally with a No BS SEO social media director send us your details via our secure online form below.