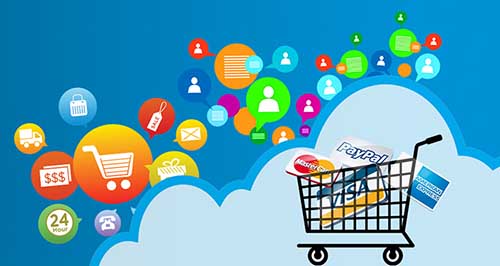 Search Engine Optimisation reduces your online marketing budget and minimises or even eliminates your reliance on print, TV and radio advertising.
SEO for eCommerce websites increases the online search visibility of every product or service on your eCommerce website.
SEO is a proven way to establish your own brand at a minimum cost.
By identifying the search-terms/keywords potential customers are using to find the products/services you are selling on your eCommerce website you can optimise your website to target these terms thus ensuring a fresh supply of new online customers and sales 24/7.
Increased online exposure will ALWAYS increase the number of visitors to your website as time goes on. The more visitors you get the more sales you make. The more sales you make the bigger your customer database becomes. The bigger your customer database base becomes the more people you can DIRECTLY market to. The more people you can directly market to the more DIRECT sales you make.
The ONGOING effects of good SEO should, if handled properly, deliver exponential growth to your online business.
Choose your eCommerce platform wisely. Even with the best SEO a poorly designed or inefficient eCommerce website is almost always going to fail. No BS SEO has access to the best eCommerce platforms in the world.
At no BS SEO we have a proven track record in optimising at range of E-Commerce platforms including:
Big Commerce
Woo Commerce
Shopify
Magento

For proven professional SEO, advice and guidance for your eCommerce business contact No BS SEO during office hours on (02) 8006 2994 or use our easy form below to contact us online 24/7.