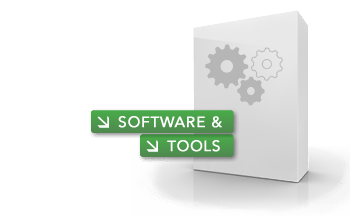 The internet is full of free offers, free tools, free websites, free seo and a plethora of other free offers which in most cases sound too good to be true. Most of these offers are a scam of one type or another so the team at No BS SEO thought we would would point you to some free offers which are not only genuine but also very helpful and informative.
Keep in mind however that one size does not necessarily fit all and what may work for one website may well have a negative effect on another. Be sure always to check with your trusted web advisor before making any drastic changes to your website.
Responsive Websites
Sometime during the first half of 2015 Google are introducing a major change to their algorithm which will severely penalise websites which don't display satisfactorily on mobile phones and iPads. The vast majority of websites will be affected by this change so if you haven't already done so now is the time to check. The following link will give you the best indication of whether or not your website complies. If it doesn't contact us and we will give you a free quote on making your website compliant.   https://www.google.com/webmasters/tools/mobile-friendly/
Site Pro News
This is a highly respected leading US online magazine which is well known for reporting on the latest internet and search engine trends as they are happening and in some cases before they happen. The Site Pro journalists are all highly experienced and qualified in their chosen IT careers and are well worth reading if you want to stay up to date with what's happening online. http://www.sitepronews.com
Plagiarism Checker
Duplicate content is a huge problem on the internet and as a rule it is dealt with very harshly by Google, Bing and many of the smaller search engines. If you are writing new or additional content for your website or blog it pays you to check and see if someone else has written the exact same material. There are exceptions to this rule, product descriptions on e-commerce sites for example but for the most part unique content will always rank better than copied / plagiarised content. Plagiarism Checker allows you to check snippets of your content before you publish to ensure that your content is unique.
Make sure to read the instructions first. http://smallseotools.com/plagiarism-checker and also http://copyscape.com/
Broken Links Checker
Broken links (aka 404 errors) on your website are a surefire way of damaging the optimisation of your website. If you have a link to an internal or external page on your website make sure it works!!!!  W3 Validator will crawl your website and locate any broken or suspect links. Once these have been flagged our advice is to either delete those links to update them so that they work. Treat this action as a very high priority because I assure you that search engines do. http://validator.w3.org/checklink
Google Analytics
This web traffic analysis tool is provided free of charge by Google and is perhaps the most valuable internet tool you will ever use. Yes it is involved, yes there are many levels you may drill down to and yes you WILL have to read the instructions (sorry) but in the end you will LOVE this tool. http://www.google.com.au/analytics
Website Analysis Tool
The website analysis tool allows you to get a comprehensive report on your entire website from an SEO perspective. Prepare to be bitterly disappointed BUT take heart.
I have yet to see a website get anything close to a great score. So why is this tool useful? 2 reasons.
It will help you understand the inner workings of SEO.
It will point out some of your website's shortcomings.
https://www.semrush.com/features/site-audit/?l=en
If you have any questions about any of the above tools feel free to contact us online via the form below.